So, in the past month and a half, I've lost 20 lbs, YAY!
What have I done? I wake up at 5:30 every morning to walk or jog, I've cut most of the junk out of my life, and I try to keep my calorie intake at about 1,500.
To help me keep my calorie intake at a managed level, but still give myself a treat, I started buying Zone Perfect bars from Costco, they're about $17 for a box of 24 (much cheaper then if you buy them in a store); you get 12 peanut butter and 12 chocolate fudge graham.
They are absolutely delicious, I use them as a meal replacement and have one for either breakfast or lunch. The peanut butter flavor tastes like a peanut butter cup with crispies in it and the fudge graham tastes like a s'more made with cinnamon graham crackers.
Zone Perfect Nutrition Bars are filling and satisfy my sweet tooth, while giving me the nutrition my body needs. So, if you're looking for something to help you in your weight loss or fitness journey, give these bars a try, they're much better then a candy bar and highly recommended.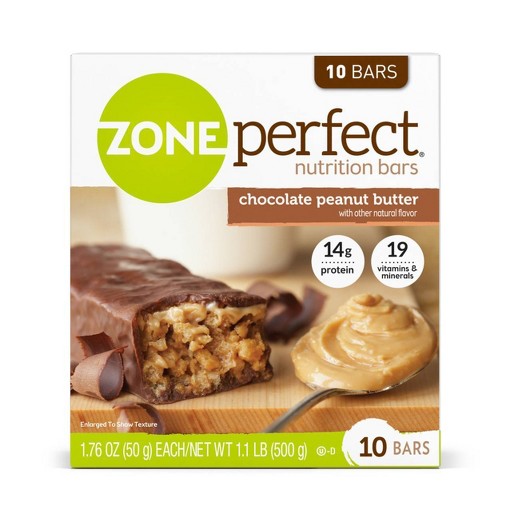 Stats:
14g of protein
19 essential vitamins & minerals
210 calories
For more information go to the
Zone Perfect website.